Diverkids was born in Villena (Alicante, Spain), our activity began in 1960, a family business that has been adapting to the times perfectly combing Tradition and Technology. We have several production centres maintaining the origins and all activity in Villena.
            The main premise that has been growing our company has been to manufacture children´s leather shoes, we produce up to size 40, 100% quality guaranteed, because Diverkids Shoes look after the health of our children.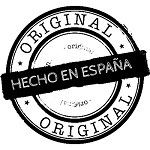 In manufactured terms the shoes are made by hand in a very traditional manner. At Diverkids Shoes the skilled workforce is the key to achieving these high standards of quality.
For this reason our production centres are equipped with the most modern technology. Or Department of I+D collaborates whit Universities and Trainings Centres.
In our production process we use water based glue, certified quality leather and nickel free metal accesories which meet the requeriments os Safety and Health at work. We take into account our workers but without ever forgetting the repercussions on the health of our customers.
We take care of the environment
Aware of the importance in conserving our envrironment, we use an environmentally sustainable production model.
Wherever possible we try to use local suppliers of leathers, soles, glues, accesories and packaking in order to avoidas much pollution as possible during the transfer of goods.
In addition this promotes the local economy by supporting Companies in our community.
We have a specific program of separating and recycling our waste and packaging along with our clear and energie conservation.
we apply these policies in all our workplaces.
Thanks to globalisation we now live in a World where exits more facilities and connections between different countries around the globe.
With our experience, quality production and teamwork we at Diverkids Shoes can be very proud of supplying some of the most important fashion and children´s footwear shops in Spain and other  countries in Europe and America.
Shoes made in Spain are highly and successfully recognised at international level for their quality and design.
En Diverkids Shoes, nuestra filosofía se articula entorno a un eje principal; la relación calidad-precio.
Thereby, a large part of our products are of our own creation and are inspired by the values of tradition and the spirit that saw them born.
In addition, valuing the need to always guarantee the best service, we distribute other national and international brands, which we select for their quality, prince and design.
In this way, we are able to offer the best prices and the variety that our market and our customers expect.
Excellent quality products
Discover our wide range of textile, food and technology products.
If you wish, you can request our catalogue, where you will find the quality you are looking for.